Anti-Racism Resources 
The Office for Equity, Diversity, and Inclusion (EDI) is committed to building individual and departmental capacity to address barriers to success for our underrepresented faculty, staff, and students, to further our efforts toward inclusive excellence and foster a more welcoming and supportive campus climate.
EDI is here to support our campus community through a number of initiatives, programs and workshops. We are also available to engage with you and your team in a variety discussion formats on anti-racism. 
This page will be updated regularly with resources to support your personal edification and discussions with students, colleagues, and teams regarding racism. 
If you are seeking direct assistance from the EDI office to address anti-racism, please complete the EDI Engagement & Resources Request Form.  
INTERSECTIONALITY MATTERS! (The African American Policy Forum)
Hosted by Kimberlé Crenshaw, Professor of Law at UCLA and Columbia Law School, leading authority in the area of civil rights, race theory, and coined the term "intersectionality". 
Yo, Is This Racist? (Earwolf)
Every Wednesday, Andrew Ti, co-host Tawny Newsome, and their guests answer questions from fan-submitted voicemails and emails about whether or not something is, in fact, racist.
Code Switch (NPR)
Hosted by journalists of color, our podcast tackles the subject of race head-on. We explore how it impacts every part of society — from politics and pop culture to history, sports and everything in between.
1619
(The New York Times) 
An audio series on how slavery has transformed America, connecting past and present through the oldest form of storytelling.
Guidelines for Diversity & Inclusion in Crisis 
Juan E. Gilbert, PhD, Department Chair of the Computer & Information Science & Engineering (CISE) Department at the University of Florida, shares his foundational practices for navigating diversity and inclusion in crisis. 
Racism Is a Public Health Crisis, Say Cities and Counties (PEW)
Being black is bad for your health. And pervasive racism is the cause.
Racism and Health (American Public Health Association) 
Racism structures opportunity and assigns value based on how a person looks. The result: conditions that unfairly advantage some and unfairly disadvantage others. Racism hurts the health of our nation by preventing some people the opportunity to attain their highest level of health.
Breaking the Silence: Time to Talk About Race and Racism (Academic Medicine) 
The authors argue that before any curriculum on race and racism can be developed for health professions students, and before faculty members can begin facilitating conversations about race and racism, faculty must receive proper training through intense and introspective faculty development.
Remembering Freddie Gray: Medical Education for Social Justice (Academic Medicine) 
The authors propose that medical school curricula should address such concerns through an explicit pedagogical orientation. Antiracist pedagogy and the concept of structural competency—to construct a curriculum oriented toward appropriate care for patients who are victimized by extremely challenging social and economic disadvantages and who present with health concerns that arise from these disadvantages.
Justice in June (JusticeinJune.org)
This resource was compiled by Autumn Gupta with Bryanna Wallace's oversight for the purpose of providing a starting place for individuals trying to become better allies. Choose how much time you have each day to become more informed as step one to becoming an active ally to the black community. 
75 Things White People Can Do for Racial Justice (Medium)
Achieving racial justice is a marathon, not a sprint. Our work to fix what we broke and left broken isn't done until Black folks tell us it's done.
Social Justice Standards (Teaching Tolerance) 
The Social Justice Standards are a road map for anti-bias education at every stage of K–12 instruction. Comprised of anchor standards and age-appropriate learning outcomes, the Standards provide a common language and organizational structure educators can use to guide curriculum development and make schools more just and equitable.
Teaching Hard History: American Slavery (Teaching Tolerance) 
Most students leave high school without an adequate understanding of the role slavery played in the development of the United States—or how its legacies still influence us today. In an effort to remedy this, we developed a comprehensive guide for teaching and learning this critical topic at all grade levels.
Tritons Tackling COVID-19— Making Sense of a Global Pandemic Webinar  (UCSD)
Join Vice Chancellor for Equity, Diversity and Inclusion, Dr. Becky Petitt, and leading UC San Diego experts for a conversation on the impacts of Xenophobia before and during the COVID-19 pandemic.

Ijeoma Oluo: "So You Want to Talk About Race" | Talks at Google (Google)
In her new book "So you want to talk about race", Ijeoma Oluo brings clarity and insight to hyper-charged issues facing America through discussing why it's so hard to talk about race and why we must do it anyway.

How to be an Antiracist (Aspen Institute)
"The only way to undo racism is to consistently identify and describe it—and then dismantle it," writes professor Ibram X. Kendi. This is the essence of antiracism: the action that must follow both emotional and intellectual awareness of racism. Explore what an antiracist society might look like, how we can play an active role in building it, and what being an antiracist in your own context might mean.

Race and America as told through the years on 60 Minutes (CBS)
From Alabama to Wisconsin, a look back at past 60 Minutes stories on racial injustice and policing as told on our broadcast in five different decades.
The Urgency of Intersectionality (TedTalk) 
Now more than ever, it's important to look boldly at the reality of race and gender bias -- and understand how the two can combine to create even more harm. Kimberlé Crenshaw uses the term "intersectionality" to describe this phenomenon.
Minneapolis Police Chief Medaria Arradondo on George Floyd's killing, protests and reform (CBS) 
Arradondo tells Lesley Stahl how he's trying to mend the mistrust communities have for his police department, brought to a head after the killing of George Floyd.
The legendary debate that laid down US political lines on race, justice and history (AEON)
In 1965 at the University of Cambridge, two of the foremost American intellectuals, James Baldwin and William F. Buckley, were challenged with the question: 'Has the American Dream been achieved at the expense of the American Negro?'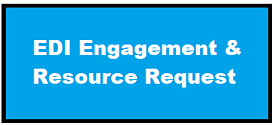 To contribute to this anti-racism resource page, please email diversity@ucsd.edu.