Letter from Executive Vice Chancellor Simmons
Letter from Executive Vice Chancellor Simmons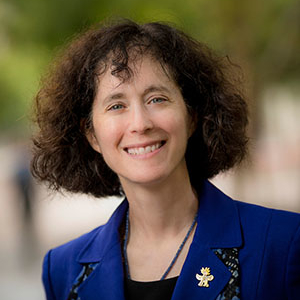 UC San Diego's dedication to access, equity, and inclusion underpins our remarkable growth in scholarly and educational excellence. I am delighted to see the wide array of initiatives that advance this mission-critical work.

Our collective efforts have several common objectives: demonstrating measurable improvements in diversifying our faculty, staff, and student cohorts; improving the campus climate; removing barriers to full opportunity and inclusion for all; fostering a lively intellectual environment where difficult topics are engaged respectfully; and promoting accountability for living by our Principles of Community.

It is gratifying to see so many of us, across units and disciplines, mobilizing around a shared purpose. These campus-wide initiatives are clear examples of multilevel, boundary-spanning investments in advancing academic excellence that have the potential to create lasting change.

I look forward to continuing to work with you as we leverage UC San Diego's cumulative expertise to become the exemplar of inclusive excellence in higher education.
- Elizabeth H. Simmons

Go back to the Progress Update