Events
Below you will find campus events related to equity, diversity, and inclusion. If you would like to have your event included please notify us at diversity@ucsd.edu.
To help make your event accessible and enjoyable for all, please refer to UC San Diego's Accessible Event Planning Guide.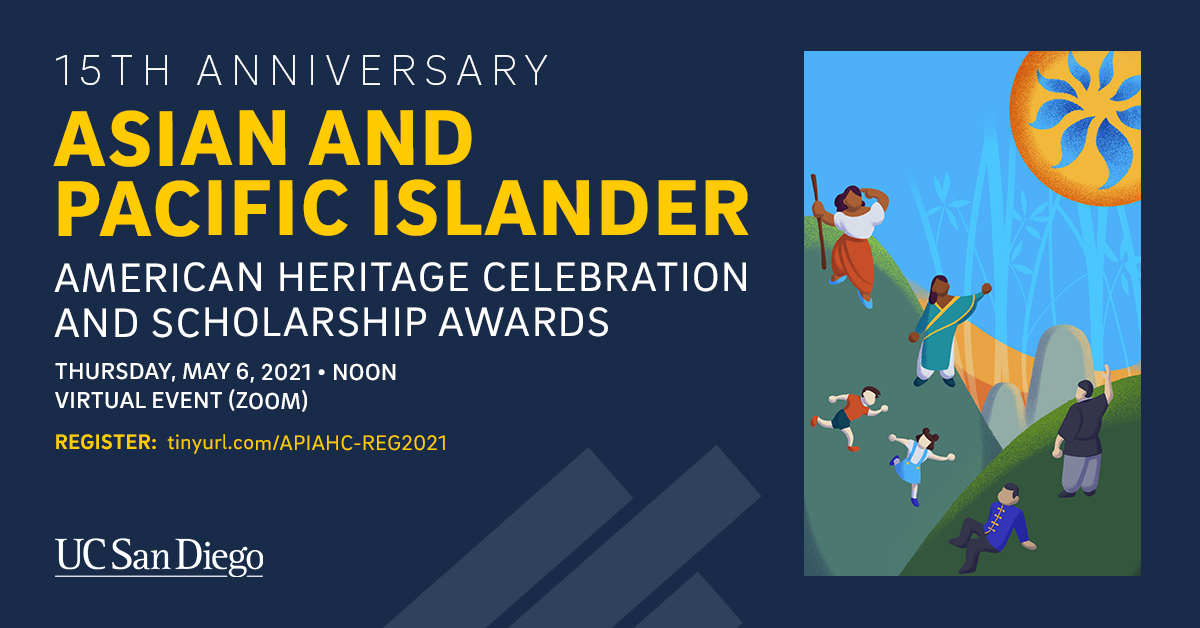 Our program for 2021 will include events organized by UC San Diego undergraduates, APIMEDA Resource Center, Cross-Cultural Center, S.P.A.C.E.S., and Asian and Pacific Islander Student Alliance (APSA) Student Organization, Kaibigang Pilipin@on cultural experiences. Our Calendar of Events will be displayed at https://tinyurl.com/APIAHCEvents2021
Recording:

 Registration Has Opened!
In honor of Thurgood Marshall College's 50th Anniversary, the Dimensions of Culture Program is hosting the inaugural Learning and Teaching for Justice Conference at UCSD on May 14-15.   
Select from over 30 sessions to explore what learning and teaching for social change look like within and beyond the classroom. The Keynote will be on Friday at 10am by Saeed Jones, author of the recent memoir How We Fight for Our Lives, which lyrically traces his coming of age as a young, Black, gay man from the South.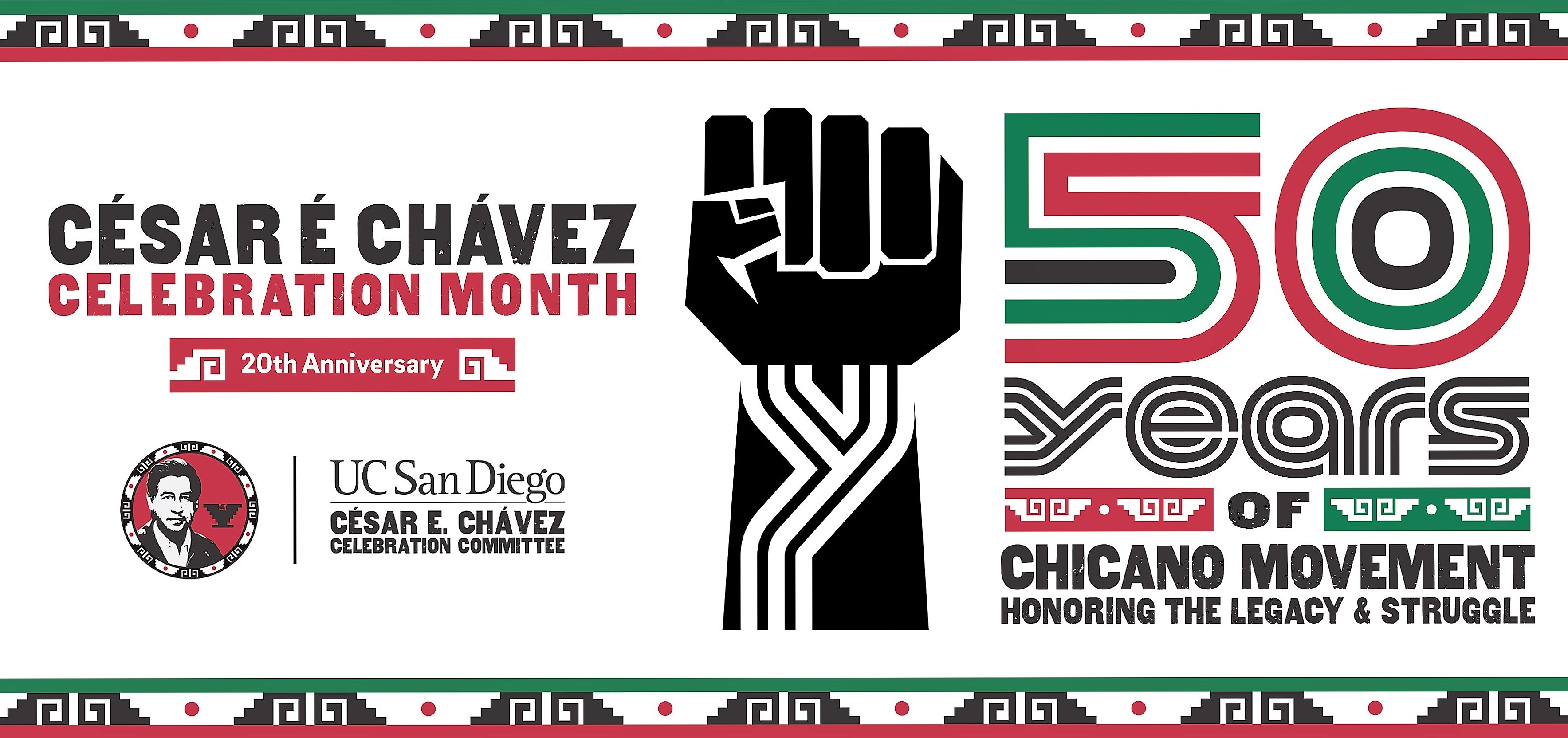 Please join us for UC San Diego's 20th Anniversary César E. Chávez Celebration Kickoff and Scholarship Awards. This FREE virtual event will kick off a month-long celebration featuring our theme, 50 years of the Chicano Movement: The Legacy and Struggle.
Recording: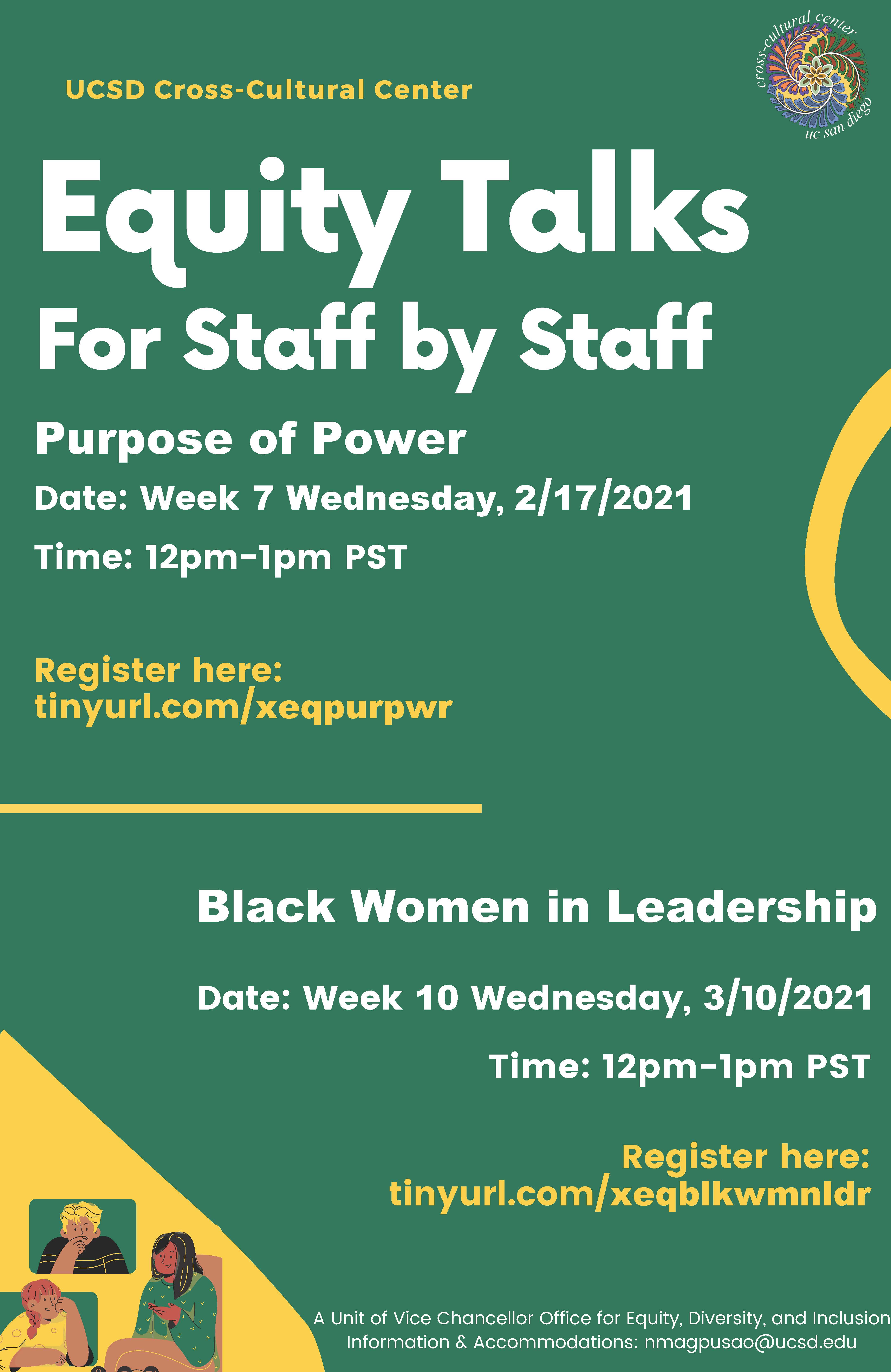 Equity Talks for Staff by Staff with the Cross-Cultural Center
Black Women in Leadership
Wednesday, March 10, 2021 12-1p PST
Dr. Diane Forbes Berthoud
Engage with us for a talk about black women in leadership, imagination, and impact
 
The Design Lab: Winter 2021 Design@Large Virtual Talks 
This quarter is focused on racism in the design of everyday things across a range of topics. Each topic area will help shed light on the historical context of racism and the consequences of"designing" without understanding racism's deep roots as well as provide examples of anti-racistand equitable approaches in practice. Too often we want to jump straight to action, but withoutbuilding our capacity to understand racism (and other "isms") and critically evaluating its impact,we perpetuate racism and inequality - even with the best intentions.
UPCOMING PRESENTATIONS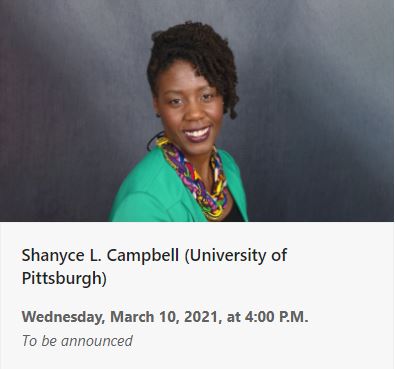 ArtPower's mission is to present performing and media arts that engage, energize, and transform the diverse cultural life of the University and San Diego. This digital season, many events relate to addressing anti-Blackness or work which foregrounds the contributions of people of African heritage.
Power, Privilege, and Ethical Responses Studio Sessions
In these times of critical conversations about civic and social justice, equity and inclusion, the Design Lab is sponsoring a series on Power, Privilege, and Ethical Responses (PPER).  Our current focus is on anti-racism, specifically as it pertains to our black communities. A series of Studio Sessions, designed to share tools that address the experiences of our black community, in hopes of bridging existing gaps between the historical precedent and current calls to action. These interactive sessions are meant to be a dialogue nurturing communication and self-reflection to build empathy and ethical responsibility amongst participants.