Leadership & Staff
Our team, led by Vice Chancellor for Equity, Diversity and Inclusion Becky Petitt, is dedicated to cultivating a community with heart, where all can thrive.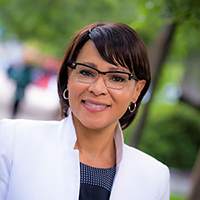 Dr. Becky Petitt joined UC San Diego in March 2015 and brings over 25 years of progressive administrative experience in equity, diversity, and inclusion work across the higher education community. Prior to UC San Diego, she served as the Associate Vice President and Chief of Staff for the Office of Diversity at Texas A&M University, and served as adjunct faculty in the College of Education and Human Development with scholarship focused on diversity in higher education, cultural competence, organizational development, and inclusive teaching and learning.
As a scholar-practitioner, Dr. Petitt provided vision and leadership for Texas A&M University's Diversity Plan, which is acknowledged as a national exemplar of sustainable institutional change.
She is a nationally recognized consultant, specializing in equity and diversity in higher education, organizational learning and organizational change. Her influence extends across the academy and well beyond.
She holds a bachelor of science in psychology and received both a master's and doctorate in education from Texas A&M University.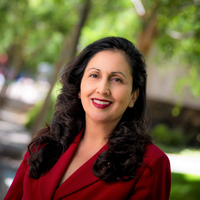 Dr. Frances Contreras is Associate Vice Chancellor for Equity, Diversity and Inclusion, Faculty Recruitment and Retention. She is also a Professor in the Department of Education Studies and most recently served as co-director of the joint doctoral program in Education Leadership at UC San Diego.
Dr. Contreras has over ten years of administrative leadership both at UCSD and the University of Washington College of Education, where she directed their higher education program. Her research focuses on issues of equity and access for underrepresented students in the education pipeline and the role of public policy in ensuring student equity across a P-20 continuum. Her work has been published in leading education journals and presses, including Harvard Educational Review, Educational Policy, Journal of Hispanics in Higher Education, Harvard University Press, and Teachers College Press.  Contreras' most recent books include: Achieving Equity for Latino Students, Expanding the Pathway to Higher Education through Public Policy and The Latino Education Crisis with P. Gandara. Her current book, Cultivating Latino Students in STEM examines the promising approaches of campus programs as well as individual agency among Latinx high achievers in college to succeed in STEM pathways.
Associate Vice Chancellors for Faculty Diversity and Equity provide training and support to Faculty Equity Advisors and are available to any faculty member, as well as deans, chairs, and search committees for guidance on issues related to diversity, equity, mentoring, and family accommodation policies. They also monitor campus demographics on faculty recruitment, hiring, and retention.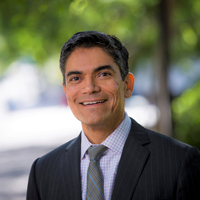 Frank Silva joined VC EDI as Chief of Staff in 2013. He has over 20 years of experience administering and managing publicly funded health and social service programs in academic, clinical, and community based settings. He was the Director of Programs and Administration with the Division of Academic General Pediatrics, Child Development and Community Health at UC San Diego, responsible for human resources, facilities and space planning, and fiscal budgeting and forecasting. 
His diversity work has focused on health equity and cultural proficiency education for medical students and pediatric residents. He served as a guest lecturer for three years for the UC San Diego School of Medicine Program in Medical Education – Health Equity (PRIME-HEq) course PEDS 250 Influences on Health: From Genes to Communities, and was the Administrative Director of the Dyson Initiative in San Diego, a nationally recognized Community Pediatrics training initiative. More recently, he served as the Cultural Competency Curriculum Developer for the UC San Diego Hispanic Center of Excellence (HCOE), where he was responsible for creating, implementing, evaluating, and institutionalizing a four-year longitudinal cultural proficiency curriculum for the UC San Diego School of Medicine. In this role, he worked collaboratively with campus staff, community partners, medical students, and faculty, staff, and academic leaders in the School of Medicine to create experiential teaching modules that incorporate patient-centered care, situational awareness, cross-cultural communication, and cultural proficiency.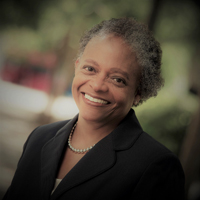 Glynda Davis is the administrator of diversity activities housed in the UC San Diego Campus Community Centers, as well as executive support for priorities identified and recommended by the Vice Chancellor for Equity, Diversity, and Inclusion. She also functions as a key administrative liaison to the campus in general in communicating information about campus diversity issues, advising campus leadership about diversity needs, supporting diversity-related activities in the various staff associations, and planning and implementing activities in response to identified needs. Prior to this, she spent over 14 years in various student development roles in the UC San Diego Jacobs School of Engineering.
Glynda received her B.S. in engineering, biomedical field of study, and M.S. in electrical engineering from Purdue University. She is a member of the National Association of Diversity Officers in Higher Education; and a former member of the National Association of Minority Engineering Program Administrators, American Society for Engineering Education, and a founding member of the Concerned Parents Alliance, Inc. of San Diego, CA.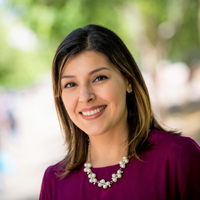 MarDestinee Perez is Director of Faculty Development and Diversity, and oversees the development and implementation of activities led by the Center for Faculty Diversity and Inclusion. These include the Faculty Equity Advisor Program, Chancellor's Postdoctoral Fellowship Program, Faculty Diversity in Leadership Grant, faculty networks, Faculty Peer Mediation Program, and workshops for faculty and administrators. In addition, she provides leadership and counsel to the Vice Chancellor and Associate Vice Chancellors around policies, trends and best practices for faculty recruitment, retention, and advancement. MarDestinee previously worked for the U.S. Agency for International Development, Institute of International Education, Congressional Budget Office, and the Oregon Judicial Department, providing policy analysis, program development, project management, and monitoring and evaluation. She has a B.A. in criminology, law and society from UC Irvine, and an M.S. in public policy and management from Carnegie Mellon University.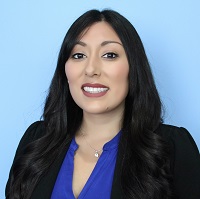 As Director of the PATHways to STEM (PATHS) Program, Guadalupe Cruz provides oversight, assessment, and supervision to all aspects of the program, including program development, staff supervision, grant and budget management, partnership representation, and direct support to Scholars. Guadalupe's background includes higher education, non-profit community based organizations, and counseling support for college students. Prior to joining UC San Diego, Guadalupe worked as a manager for the KIPP Through College Program in Los Angeles and the University of Missouri – Columbia in the Counseling and Psychological Services Department and in the Women's Resource Center. A University of California alum, Guadalupe completed her B.A. in sociology at UC Santa Barbara. She later obtained her M.A. in educational and counseling psychology from the University of Missouri – Columbia.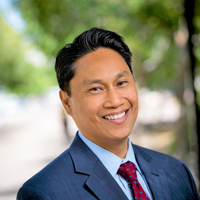 Inspired by personal and work experiences in San Diego and in the Philippines, John developed a deep passion for community building. This resolve led John to get his B.A. in political science at UC Los Angeles, and his M.A. in law and diplomacy at The Fletcher School at Tufts University. As Director of Development – Diversity Initiatives, John is responsible for connecting alumni and friends to UC San Diego causes that matter. John's fundraising efforts augment the work of the Office for Equity, Diversity, and Inclusion to create a thriving campus community.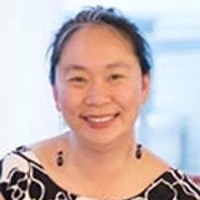 Windi Sasaki manages Asian Pacific Islander Middle Eastern Desi American (APIMEDA) Programs and Services. Windi is a first-generation college graduate and an alumna of UC San Diego, where she received her B.A. in psychology and minors in biology and classical & medieval Europe. She received her M.A. in student affairs in higher education from Indiana University of Pennsylvania, where she completed research on Asian American college student development. She has over fifteen years of experience working on college campuses with students.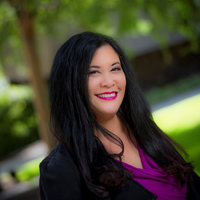 Maddy Agamata is the Cultural Events Coordinator/Specialist. In this role, she coordinates comprehensive special events strategies for annual campus cultural celebration events, such as Asian and Pacific Islander Heritage Celebration, Black History Month, Native American Heritage Month, Cesar Chavez Celebration Month, and other special events. In addition, she implements logistics for special programs, special events, and receptions hosted by the Vice Chancellor for EDI and provides high-level administrative and programmatic support to the Office of the Vice Chancellor for Equity, Diversity, and Inclusion.
Previously she served as the Business Office Manager And Executive Assistant at Sony Ericsson Mobile Communication, Inc, and as a motivational coach/speaker with Dale Carnegie of San Diego.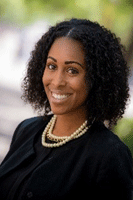 Black Resource Center
Porsia Curry, M.A.
Porsia Curry has worked at the BRC since its inaugural year, 2013-2014. As director, she takes a leadership role in building community and creating a dynamic and identity affirming experience for Black students, staff, and faculty within UC San Diego. Porsia leads innovative efforts to provide an integrated approach to identifying, developing, implementing, and evaluating programs and practices directed toward improving Black student outreach and yield, academic success, leadership and professional development, inclusion and retention, and enrichment of their overall experience. Porsia has presented at the Center for International Educational Exchange Annual Conference, the National Conference on Race and Ethnicity, the University of California Academic Advising Conference, the Umoja Community Annual Conference, and has facilitated several UC San Diego iLead presentations. Porsia received a B.A. in communication, with a minor in ethnic studies, from UC San Diego. Her graduate work was completed in higher education, with an emphasis in student affairs from Kaplan University.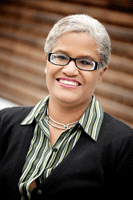 Cross-Cultural Center
Edwina Welch, Ed.D.
Dr. Edwina Welch serves as a Campus Diversity Office and Director of the UC San Diego Cross-Cultural Center. Dr. Welch is one of the two originators of the LEAD (Leaders for Equity Advancement and Diversity) Fellows program. She has presented at the National Conference on Race and Ethnicity, Harvard College, Washington University, several California Community College Districts, the NASPA Multicultural Institute, and facilitated numerous EDI trainings throughout the country. Her research areas include social justice, leadership, organizational capacity building, and cultural competence. Dr. Welch received her B.A. in communication studies and business administration from California State University Sacramento, her master's of science in higher education administration from the University of Oregon, and her doctorate in educational leadership from the joint doctoral program between UC San Diego, San Diego State University, and California State University San Marcos.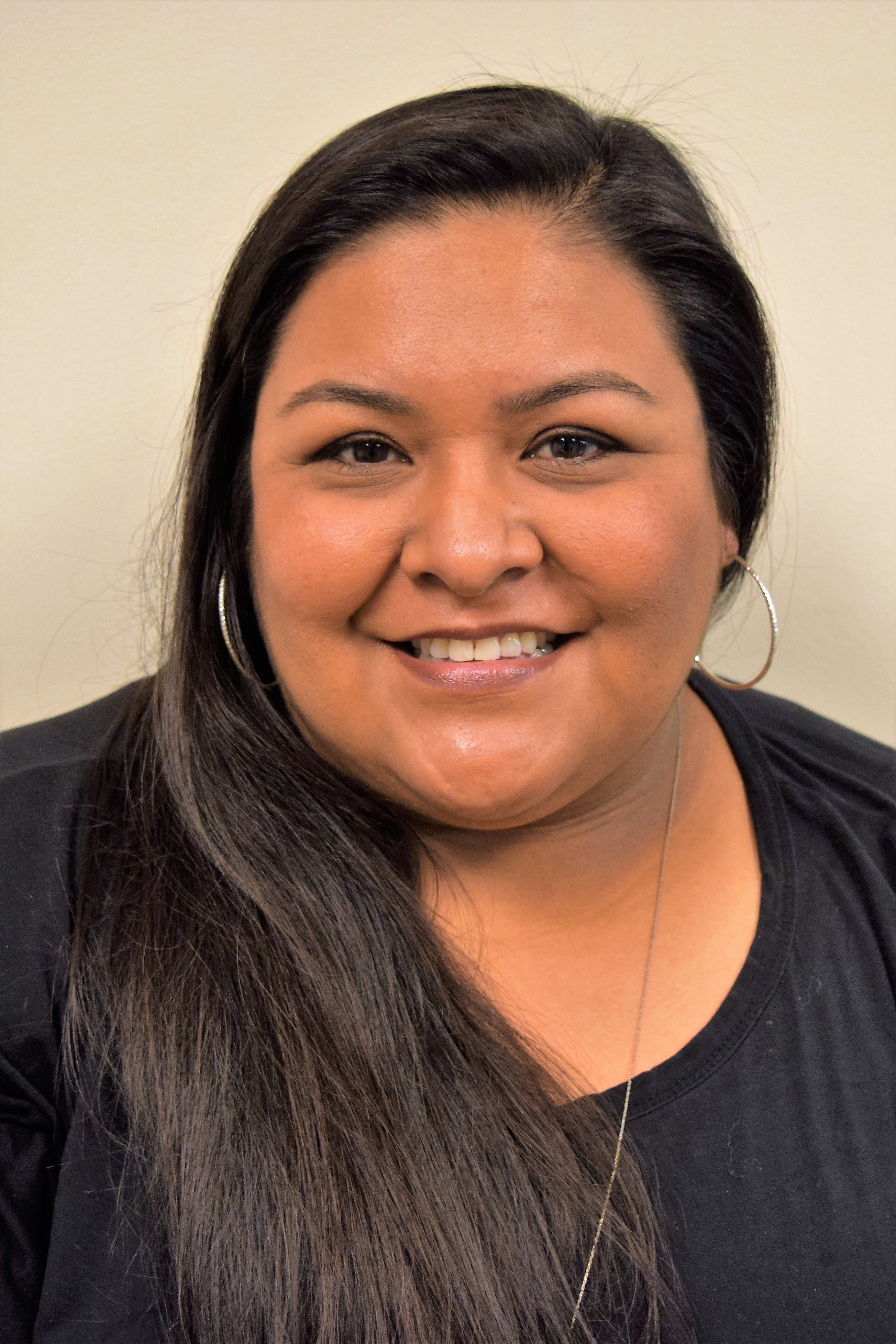 Intertribal Resource Center
Elena A. Hood, M.A., Ph.D.
Elena is the inaugural director of the UC San Diego Intertribal Resource Center. She is from the Absentee Shawnee Tribe of Oklahoma, the Pauma Band of Luiseño Indians, and the Choctaw Nation of Oklahoma. Prior to joining our campus, she served as program manager for The Pechanga School, a tribal school located on the Pechanga Indian Reservation. She majored in Native American studies at UC Berkeley and dedicated her time as a volunteer at the American Indian Child Resource Center in Oakland, CA. She went on to earn a master's in education with an emphasis in administration, planning and social policy at Harvard University and is completing her doctorate at UC San Diego's education studies program. She has 20 years of experience working in the field of Indian education and serving Native American communities.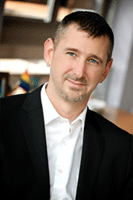 LGBT Resource Center
Shaun Travers, Ed.D.
Dr. Shaun Travers is a Campus Diversity Officer and Director of the Lesbian Gay Bisexual Transgender Resource Center. An active representative of the bisexual community, he has presented at Harvard College, the National Conference on Race and Ethnicity, the NASPA Multicultural Institute, and numerous trainings on campuses throughout the country. At UC San Diego he has led the Undergraduate Diversity Leadership Institute, the Building Communities for Social Justice Practice Institute, Anti-Racist Practice Leadership groups, LEAD Fellows, and the Culturally Competent Management Program through Human Resources. Dr. Travers serves on the Board of Directors for the San Diego LGBT Community Center and chairs the San Diego LGBT Community Leadership Council. He formerly served as Vice President of the congregation at First Lutheran Church San Diego, Chair of the Education Committee for the National Consortium of Lesbian Gay Bisexual Transgender Resource Professionals in Higher Education, and Co-Chair of the Mentorship Committee for the GLBT Knowledge Community at NASPA. Prior to UC San Diego, Shaun coordinated Gender Issues Education Services, including Women's Development Programs and Advocacy Services for victims of sexual violence, at Texas A&M University. He has served on the Board of Directors of Planned Parenthood of the Pacific Southwest, and the Board of Directors of the American Red Cross – Brazos Valley Texas.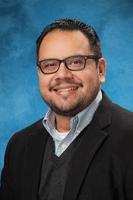 Raza Resource Centro
Gerardo Arellano, Ph.D.
Dr. Gerardo N. Arellano received his Ph.D. from UC Berkeley and his B.A. from UC San Diego in the departments of comparative ethnic studies. Dr. Arellano is the inaugural director of the Raza Resource Centro. His research interests include trans-border culture and migrations, de-colonial pedagogies, Latina/o post secondary educational achievement and retention. He has extensive experience working with underserved students of color at the community, high school, and university levels. He loves to work with students and he enjoys advising graduate and undergraduate students, strategic planning, curriculum design, program development, and assessment. He is passionate about coaching students to obtain scholarships, internships, research, and conference experience.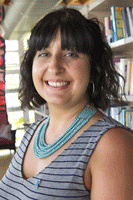 Women's Resource Center
Marnie Brookolo, M.A.
Marnie Brookolo is a Campus Diversity Officer and Director of the Women's Center at UC San Diego. A first-generation college graduate, Marnie holds a B.A. in critical gender studies and political science from UC San Diego and an M.A. in nonprofit leadership and management from the University of San Diego. Since joining the staff of the Women's Center in 2005, Marnie has worked to promote gender equity at UC San Diego by taking a leadership role in building community, developing educational programs, and facilitating student leadership development that centers on women and gender issues. Marnie's work at the Women's Center includes providing leadership for a wide range of women- and gender-focused educational programs and events, facilitating diversity trainings and workshops for campus departments and organizations, and partnering with on- and off-campus organizations to promote equity, diversity, and inclusion at UC San Diego and beyond.
Faculty Equity Advisors work collaboratively with deans, department chairs and search committees to ensure that equity and inclusion are considered in all aspects of faculty affairs, including recruitment, retention, and advancement. They provide implicit bias training for search committees, guidance on implementing inclusive practices, and other input as needed.